PROTV - Promo@next.level
The project for PROTV's promo department drawings began 3 years ago as a simple 2 TB shared storage with 8 clients attached. It took more than 3 years to take a decision and put in practice the whole project, but outcome is rewarding: PROTV has the most advanced promo system in Romania.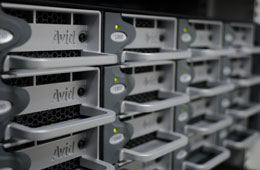 Based on Avid's ISIS shared storage with 48 TB, the system has 26 Media Composer editing clients and one Digidesign ProTools audio bay, all feeding 6 TV channels: Protv, Protv International, ProCinema, Acasa, TV Sport and MTV. Ingesting is made by 4 Airspeed servers, with capabilities to consume HD or SD from multiple sources. Thanks to the MXF format, the editing process is enabled just few seconds following the initialization of the recording..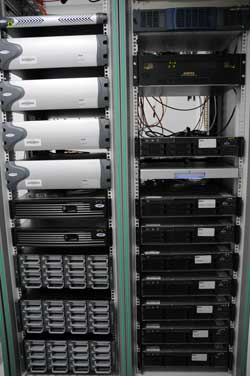 Due to workflow complexity, the Interplay servers are a must. The close integration with the Media Composer software allows editors to find media stored on the central storage, or send sequences to audio finishing, to communicate with the embedded instant messaging system and in the end to send to playback the sequences in record time. The system features enable it's usage in ways that were never imagined before. For instance, as soon as a movie is loaded in the storage system for promo, a low resolution file gets sent to the subtitle department. Thus, time for ingest is saved and at the same time eliminating the need for VTR.